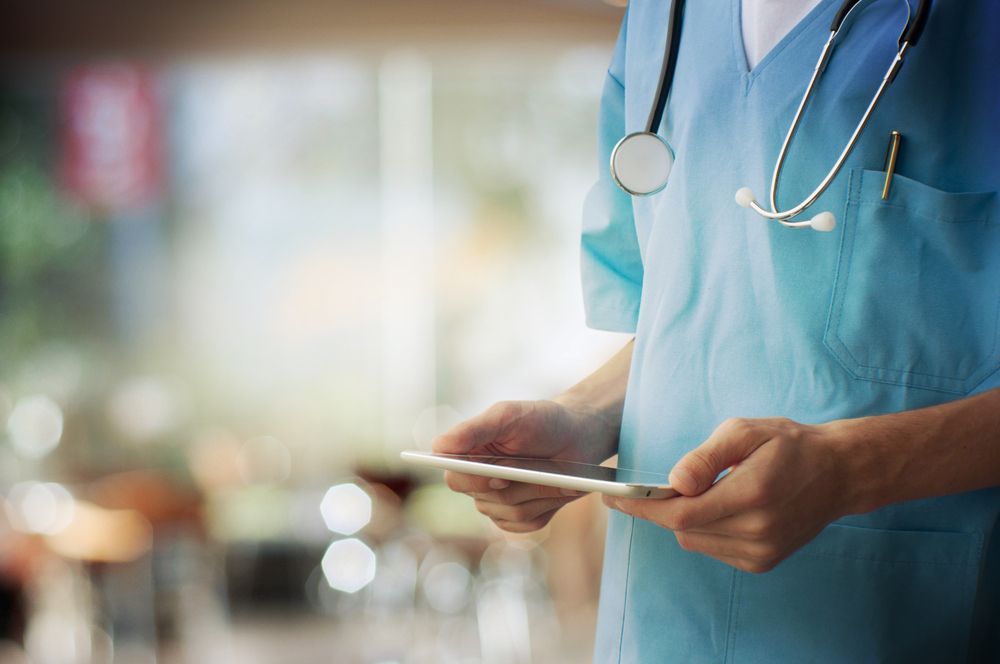 The nursing industry is evolving at a pace. If you look to build a career in this fascinating world, you're on the right path. This is to explain all about the concept, how to apply for a nursing job abroad, growth opportunities, future prospects and more.
Like many other branches under the medical umbrella, nursing also has captivated attention extensively. With the ever-growing technology, the nursing industry is growing rapidly to ensure hospitals and other health organizations deliver quality healthcare services. Nurses continue to be an unstoppable force and heroes of the healthcare systems.
Furthermore, nurses are a brilliant workforce. As per estimates, the United States is home to over 2.9 million registered nurses that makes it the 5th most common job profile in the nation.
As a professional nurse, you ensure patients' care is extreme in the ever-changing circumstances. One also needs to stay abreast of the latest industrial developments and up-to-date knowledge in the clinic practices.
A Career in Nursing: What Can You Expect in the Future?
Its no secret that the world is already facing a shortage of professional nurses. This shortage is expected to remain the same in the future too. Ultimately, it unlocks mammoth career and growth opportunities for wishful candidates.
As per stats from the USA, around 1 million professional nurses are anticipated to retire by 2030. The Journal of Nursing Regulation states that such a massive departure of nurses will pose critical situations for healthcare organizations and hospitals.
Another important factor encouraging the demand for professional nurses is an aging population. The baby boomer generation is growing older to intensify the requirement for nurses for more care.
Concluding the overall scenario, it is always a better time to pursue a career in the nursing industry, in the USA alone, nursing jobs are expected to grow at 12% by 2028. The country will have to employ 200,000 new professionals every year through 2026.
How to Apply for a Nursing Job Abroad?
It seems quite a thoughtful perception to look for international nursing jobs. However, you need to pay intense consideration while working abroad as a nurse. If you've decided to expand your wings to make the reality possible, go ahead and grab a nursing job abroad.
There's no shortage of vacancies for qualified nurses worldwide. You just need to acquire the required knowledge, experience and other relevant skills before proceeding abroad. It is totally a different scenario to work as a nurse in another country.
So, where should you start to land your first job? The following are various aspects you should consider to find, apply and curb your first posting in the field:
Clarifying the Job Profile
It is clear you want to work as a nurse. But what about the type? There's a number of types of nursing jobs. You may be interested in working in a hospital or caring for elders in a nursing home. Similarly, you might be yearning for a career as a school nurse.
Collecting Enough Experience
While searching for nursing jobs, you might be noticed that many vacancies require experienced candidates. Now, how would you contain it? the best solution is to join a local hospital or nursing school for the same purpose. You can also consider an internship or job-shadowing program.
Hunt for the Right Job Openings
After you locate the specific type of position you want to get along with, you can search for that position. The industry experts always recommend conducting targeted job searches on specific job portals. No matter where you hunt, the prime focus is to follow the right search criteria.
Monitoring Qualifications
Furthermore, aspiring candidates can also check for qualifications the specific job profile demands. Sometimes, your favorite job profile asks for a specific period of experience alongside the required educational certificates. Hence, make sure you're not competing for an advanced position than your potential.
Considering Job Location
The job location and work schedule are two factors that may or may not affect your situation. If you're comfortable working night shifts, weekends etc., you can get hired in a hospital. However, you're also open to snatch a 9-to-5 nursing job every time.
Hit the Send Button
Hereafter, it is time to hit the send button to apply for a profile of your choice. Your application must gather a convincing resume and cover letter. Your resume is the describer of your credentials, skills, license, and work experience. The cover letter presents you as a strong candidate for the position.