GNM Nursing Course In Chandigarh – Find out what you like doing best, and get someone to pay you for doing that. If your proclivity is more towards a benevolent profession. Them nursing courses is what you can choose. If your interest area is in GNM nursing, Mata Sahib Kaur College of Nursing is proffering the best GNM nursing courses in Chandigarh. GNM stands for General Nursing and Midwifery.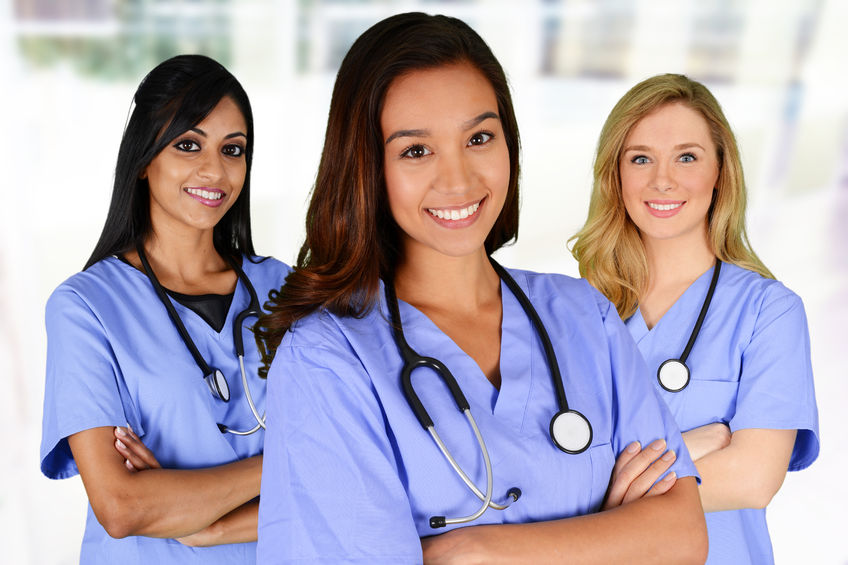 Nursing is the noblest profession you can choose. And the growth is also delightful in this line. But ensure that your seed of career is nourished with the best fertilizer of quality nursing knowledge and skills. Then only your career can see amazing growth. Among different nursing colleges, Mata Sahib Kaur College of Nursing will provide you with the best GNM nursing course in Chandigarh, Punjab.
Our main focus is to create the best talent we can. Because as we all know that the world is facing the shortfall of skilled nurses. We are contributing that we can by giving the best nursing training in India. Therefore it is good to choose the nursing profession and Mata Sahib Kaur College of Nursing for GNM course in Chandigarh.
GNM Nursing Course Scope in India and Abroad
There may be different professions you can make a selection from. Be wise and use your analytical decision-making skills to select a career with higher growth. If your priority is the nursing field, congratulations on having a bright future career especially with GNM courses. Because there is an end number of jobs for GNM nurses in India and abroad as well.
India is in need of over 2 million skilled nurses currently. There are a number of job aspirants who are craving to have a job in other fields. On the other hand, the nursing field is having several work opportunities. The scope of GNM will not just end up starting at the average pay package.
But if you go for higher studies after GNM courses, it enlightens your career more. But for that make sure you are picking up the best nursing college for GNM nursing courses in Chandigarh.
Eligibility Criteria for GNM Nursing Course Admission
Diploma in General Nursing and Midwifery duration is for three years. You have to undergo the internship training for 6 months. If you are getting admission in the best GNM Nursing Institute of Chandigarh, the career opportunities will be more.
At Mata Sahib Kaur College of Nursing, we provide the best platforms for student growth. But there are some eligibility requirements which you need to acquire in before getting admission in any vocational course. So the eligibility criteria for GNM courses will include the following points.
Age limit will range in between 17-35 years.
10+2 with the medical stream (biology, chemistry, physics).
Must have cleared 10+2 with the aggregate of 45%.
10+2 in vocational ANM students are also eligible for GNM courses.
Physical and mental fitness is the must.
So these are some basic eligibility requirements which hold greater importance for admission in GNM course in any most of the colleges. Rest if you want to explore the best of growth opportunities for you, other skills will also matter, in addition to the knowledge. Excellent communication, observation, listening, and analytical skills will enlighten your career more.
Nursing Professions to Join in After GNM Course Completion
The main reason why there is an end number of vocational training institutes is to carve the best talent. And every person aspires a successful career. That's why all of we give our best at selecting a right vocational career for our self. So that we can earn well and also enjoy our work.
Similarly, if you are looking up for jobs after GNM course completion, we will guide you in that too. Make sure you are picking up a profession of your interest area. Because the growth will be more easy and enjoyable then. Below mentioned are the GNM nursing jobs, scroll down to know.
Certified nurse assistant.
Nursing Tutor.
Staff nurse.
Home care nurse.
Nursing school teacher.
ICU nurse.
Health care nurse.
Community health nurse.
Senior nurse educator.
There are several other professions you can start your career with. Although the salary of a GNM nurse is optimum. If you want a hike in the salary and growth too, you can go for higher studies like B.Sc. Nursing (Post Basic), M.Sc. Nursing, and PhD after GNM course completion. The choice is all yours and according to your convenience.
Top Nursing Institute to Join GNM Course in Chandigarh
Ensure a safe and efficient investment of your money and time for choosing the best nursing college of Chandigarh. Because if your foundation is not strong, there is no way expecting a long withstanding and strong career building. Try to pick up the best knowledge source to get your General Nursing and Midwifery course training in Chandigarh.
Mata Sahib Kaur College of Nursing is having all amazing features which are attracting most of the students. We receive many applications from different states to avail these features. The faculty is imparting the best set of knowledge and training to bring the best out of students.
Therefore being recognized as the best nursing college of Punjab 2018. We have enumerated below the qualities for which you can choose us for the best GNM courses in Chandigarh.
Topmost nursing institute of Punjab, India.
Quality infrastructure.
Experienced faculty members.
Affordable fee structure.
Internship opportunities for best practical learning.
100% placements.
There are some other qualities too to explore with Mata Sahib Kaur College of Nursing. So grab the seats in the best institute for GNM courses in Chandigarh.