Top BSc Nursing Post Basic Colleges Near Me – The profession in nursing is lucrative. It continues to allure current-age youngsters due to splendid career growth and success opportunities. Enthusiasts can explore the web for the term 'best BSc nursing colleges near me' to get an extensive list of paramedical colleges and institutes. Hence, this is to present some selected BSc nursing institutes to support your efforts.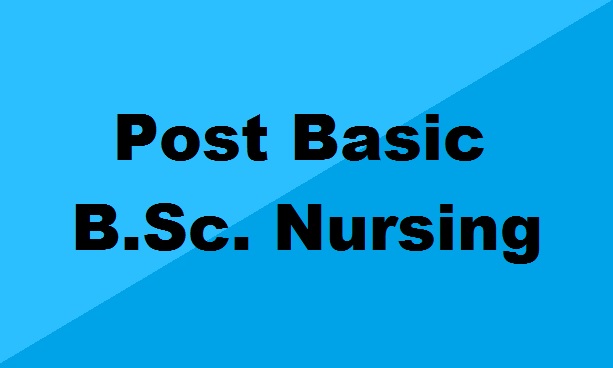 With scintillating advancements in the medical and paramedical field, various unique segments have come to the fore during the recent decades. Today, the paramedical science field is a significant element of the medical sector. It has revolutionized the industry a whole lot by incorporating several new career options for aspirants.
Nursing is one of the most popular and sought-after professions in the present realm. The allied health science field has grown tremendously to support professionals across hospitals, clinics, nursing homes and other healthcare institutions.
Further, it is all about delivering healthcare services to individuals to make their lives healthy and happy. Indeed, it is a noble profession that permits you to serve humanity alongside earning livelihood and respect.
BSc Nursing (Post Basic) Course: A Quick Snapshot
The BSc Nursing Post Basic is a job-oriented education program that takes 2 years to complete. It aims to excel and enhance students' skills who already have a background in nursing or a similar field.
Further, the professionally designed course program deals with nursing and medicine that helps candidates adopt essential skills to work professionally. Thus, it enables people to address multiple healthcare issues and provide assistance to patients throughout the treatment process.
Eligibility
Students who're looking forward to getting admissions in the BSc Nursing Post Basic course should have passed the 12th standard. Moreover, they also need to have a certificate in General Nursing & Midwifery (GNM). However, admissions are granted as per various parameters such as;
Based on the performance in written examination
Based on the merit
NOTE: Individuals having no GNM certificate are required to obtain a (6 – 9 months) certificate in any of the nursing courses.
Employment Prospects
There's a drastic demand for professional nurses and midwives in the current Indian healthcare scenario. People will have gorgeous success and growth opportunities in this profession. They can work in government/private hospitals, nursing homes, clinics, healthcare initiative schemes, Armed Forces and other establishments.
Additionally, eligible candidates can also dream of working at the following positions:
Nurse
Ward Nurse
Home Care Nurse
Nursing Assistant
Infection Control Nurse
Nurse Manager
Nursing Educator or Tutor
Nursing Assistant Supervisor
Junior Psychiatric Nurse
Best BSc Nursing Post Basic Colleges Near Me
Are you tired of searching for the top PB BSc nursing colleges near you? Here, you've reached the perfect place. This segment of the blog belongs to the listing of some reputed nursing institutes. Truly, it will be a great help to you at this significant career stage.
Mata Sahib Kaur College of Nursing
Started in 1998, Mata Sahib Kaur College of Nursing is a pioneer in the nursing education wing. The institute follows the noble motive of producing qualified, dedicated, and compassionate nurses to serve communities.
Further, MSKCN delivers GNM and ANM diploma courses besides BSc Nursing, PB BSc Nursing, MSc Nursing and many other professional programs. In terms of other amenities, the college equips magnificent infrastructure as well as an excellent learning environment for students.
Amar Professional College of Nursing
Amar Professional College of Nursing is a perfect reflection of excellence with superior class education services for deserving students. The major aim of the institute is to deliver and promote research in education to build thoughtful ideologies under the paramedical corridor. Likewise, the Post Basic BSc Nursing course imparts the latest study modules as per the trending industry requirements.
Christian Medical College
Founded in 1894, Christian Medical College is affiliated with Baba Farid University of Health Sciences. Students come to explore a large pool of professional medical and paramedical courses, including BSc Nursing (Post Basic) and many others.
Army College of Nursing
Popularly known as ACN, the nursing institute also has an affiliation with the Baba Farid University of Health Science. Moreover, the privately-owned nursing college consists of remarkable infrastructure as well as advanced education techniques.
Desh Bhagat College of Nursing
Last but not least, Desh Bhagat College of Nursing is another reputed paramedical institute to help students build a respected career in nursing. It offers well-composed professional courses under the guidance of qualified teachers, doctors and lecturers.
Conclusion
Thinking of a career in nursing is wonderful in itself. It opens doors wide for eligible candidates who want to serve humanity and earn money together. However, essential skills and knowledge is required to proceed ahead. Interested candidates can search for the keyword 'top BSc nursing post basic colleges near me' to access the list of certified institutes. Accordingly, this is the compilation of selected gems to ease your effort.