Top Benefits of BSc Nursing Post Basic Course – Elevation in the demand for medical courses also leads to the increment in demand for paramedical professionals. The nursing profession is something very lucrative for many youngsters. Among others, the BSc Nursing Post Basic course has come to the limelight during recent years. Today, we're here to stress some of the top benefits of PB BSc Nursing course.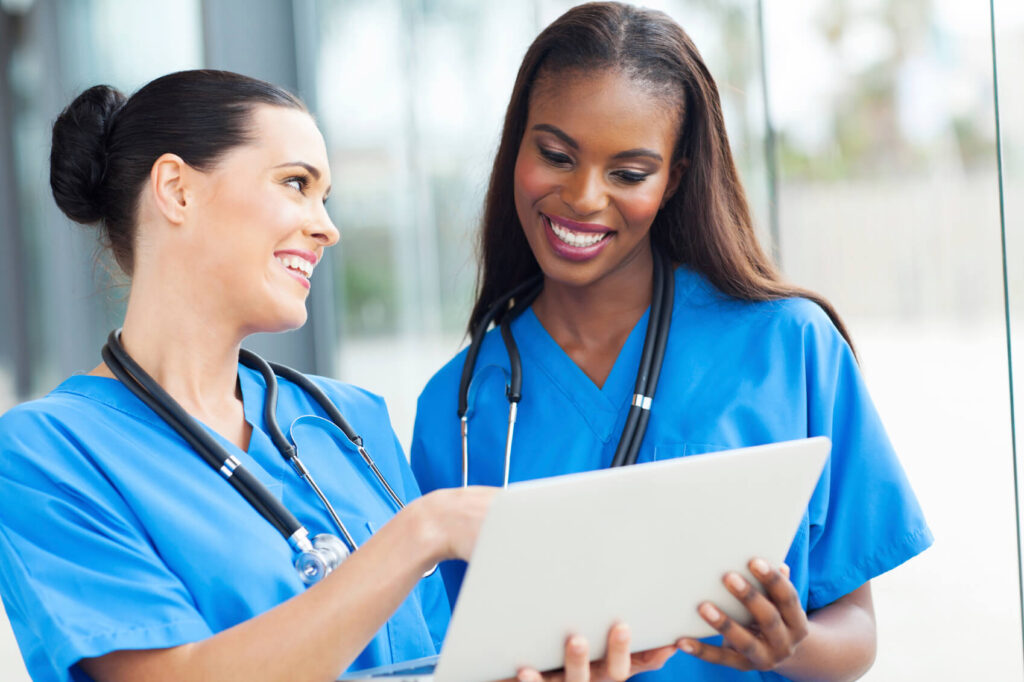 The Indian medical sector keeps on finding new roots every year. All this happens due to the unparalleled inventions and advancements in medical and healthcare technologies. Meanwhile, the field of nursing has created a fantastic space in this ever-growing pharma ocean. Over the past few years, there has been seen a great dearth of qualified nurses and paramedics across government/private hospitals, clinics and other healthcare institutions.
What is the Post Basic BSc Nursing Course?
Before we start discussing various perks of pursuing PB BSc Nursing, it's inevitable to share some thoughts regarding the course itself.
Simply put, Post Basic BSc Nursing, similar to regular BSc Nursing, is also an undergraduate course but of 2 years. It is a holistic blend of practical training and classroom lecturers to nurture students with the overall experience. The prime motive of this short-duration paramedical course is to produce qualified individuals who can work dedicatedly in the healthcare sector.
Further, students come to grab as much practical learning as possible to carve required skills, confidence and potential. They obtain mastery in handling a versatile set of healthcare issues, monitoring medical conditions, administering medications keeping records and assisting specialists throughout the whole treatment process.
Eligibility Criteria
The top priority for the student is to have passed 10+2 from a recognized board/university in the science stream. However, students can also apply for the same course after completing 10+1.
The PB BSc Nursing also requires you to have learned Chemistry, Biology and Physics as compulsory subjects. Another crucial necessity to join the course is the 3-year diploma in GNM (General Nursing and Midwifery).
Top Benefits of BSc Nursing Post Basic Course | Why Should You Join PB BSc Nursing Course?
The allied health science sector has magnified exponentially in the Indian pharmaceutical world. Plenty of branches have come forward to be career-driven options for the modern-era aspirants. If the demand for anesthesiologists, X-ray technologists, ophthalmologists and medical lab technicians has grown magnificently, professional nurses are also required tremendously across the nation.
That's why enthusiasts with a medical background find it constructive to shape a career in nursing. In this chapter, we would like to mull over some of the advantageous sides of joining the full-time BSc Nursing (Post Basic) course. Let's hop right in.
Incredible Demand
Doubtlessly, the healthcare circuit needs qualified and professionally-trained nurses not only in India but abroad as well. Indian candidates can expect massive demand in developed nations like the USA, New Zealand, Australia, Canada and others. Eligible people don't face a hard time getting recruited in the government or private sector.
Further, nurses are pivotal in any healthcare system. These guys specialize in patient care, medication administration, record-keeping and other fronts. Likewise, professionals make the treatment process smooth by providing seamless care and monitoring. Overall, nurses serve humanity in the real sense.
Marvelous Career Options
This is certainly one of the most attractive and astonishing benefits of PB BSc Nursing course. Once you've finished your under-graduation in nursing, you become eligible for a broader array of career choices involved therein. Working with professional doctors provides a great boost to the exposure and confidence level.
In terms of career options, nurses do come to occupy some scintillating job profiles within the healthcare environment. Your zeal and compassion for the work earn you more growth and respect on the profile. Here're some hot job profiles:
Critical Care Nurse
Chief Nursing Officer
Nurse Manager
Paramedic Nurse
Assistant Nursing Officer
Rehabilitation Specialists
Community Health Specialists
Educator/Instructor/Lecturer
Scope for Further Studies
Want to develop further skills and knowledge in nursing? BSc Nursing (Post Basic) permits you for the same. After completing your PB BSc Nursing, interested candidates can pursue the master's degree (MSc Nursing) for deeper insights. It opens doors to the more fascinating job and career alternatives for better growth and prosperity.
Likewise, you will have the following specialization areas to get along with:
Mental Health Nursing
Community Health Nursing
Oncology Nursing
Medical-Surgical Nursing
Child Health Nursing
Orthopaedic Nursing
Critical Care Nursing
Obstetrics & Gynaecology Nursing
Conclusion
Indeed, nursing is one of the noblest professions in the present era. You can engage with healthcare facilities by obtaining the degree in PB BSc Nursing course. This is the gathering of some best benefits of BSc Nursing Post Basic course to motivate you towards the service of humanity.