Nursing courses after 12th – Nursing is a job-oriented medical course. The healthcare sector is one such area, which is recession-proof. No matter what's the economic status of a nation- Developing or Developed- there is always a demand for healthcare services. Nurses are an integral part of the medical profession. Nurses are also in huge demand everywhere. Let us know below more about the nursing courses after 12th.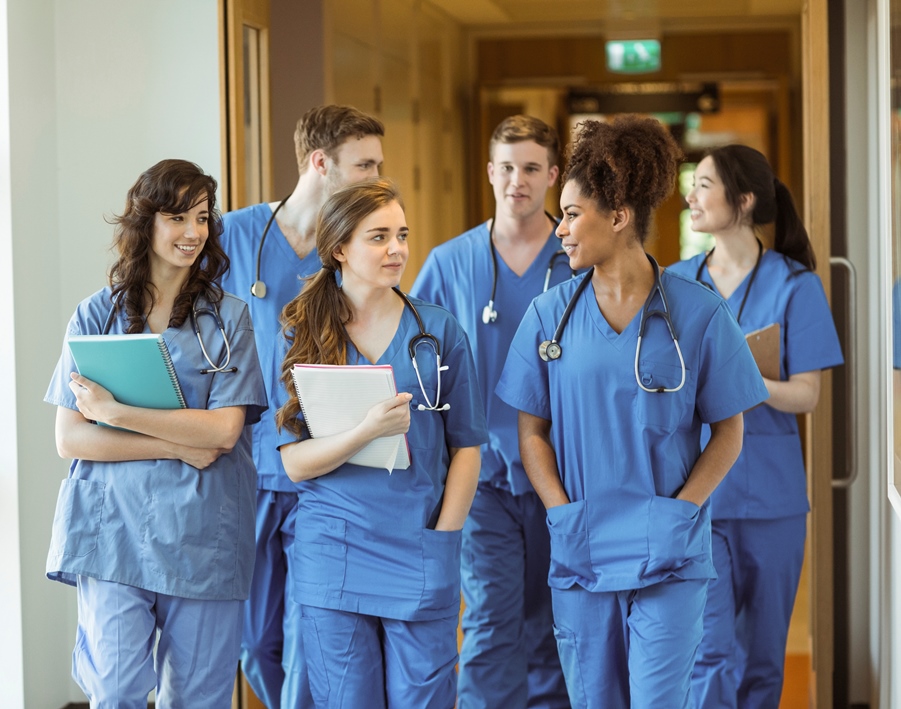 Making a career in Nursing after 12th prepares you well for this profession. Nursing is the noble profession and it has a huge scope nationally and internationally. One should start pursuing nursing studies after 12th only. There are distinctive criteria and distinctive courses in nursing offer different types of the nursing profession. Scroll below to know more about Nursing courses after 12th.
Courses in Nursing after 12th
ANM stands for Auxiliary Nursing Midwifery it is a diploma course that focuses on the study of health care of various individuals. It also taught about how to take care of equipment, setting up of Operation Theater, provide medication timely to patients and maintain records.
ANM course provides training and education to the students and turns them capable to work as basic health workers. The focus of ANM courses is mainly towards the treatment of children, women & old age people.
GNM(General Nursing and Midwifery) is about the education of nurses in general health care, nursing, and midwifery.
ANM is of one year and GNM is a three and half year diploma course and service areas are the same for ANM & GNM diploma holders.
Nursing Eligibility Criteria After 12th
ANM is a one-year duration course with the eligibility of 10+2 (from Arts or Science stream), 10th class. In the qualifying examination, students need to obtain 40-50% marks. The minimum age requirement is 17 years. Only female students can apply for this course. The maximum age for this is 35 years not more than that.
GNM is 3.5 years of diploma course with the eligibility of 10+2 passed with Physics, Chemistry and Biology subjects. The age limit is a minimum of 17 years and a maximum of 30 years. Both male and female students are eligible for this.
A student should be medically fit to take admission in B.Sc Nursing and after completing 10+2 in science stream with Biology, Physics and Chemistry subjects from a recognized board they can apply in various nursing colleges.
Jobs After ANM Nursing
Health Visitor.
Home Nurse.
Rural Health Worker.
Basic Health Worker.
Community Health Worker.
Admission
You can apply for the GNM course after passing 10+2 with PCB group (Check Popular Medical Courses after 12th) from any recognized board and for the ANM course. One can go for this after 10th or 10+2 from science or arts stream. Some colleges and institutions organize entrance exam for providing admissions while some other colleges give admission on the basis of interview and marks obtained in the 10+2.
Nursing Courses to Opt For
Nursing offers various options, you are free to make a choice. Because the end number of specialization courses are there. Below mentioned are some of the nursing fields which you can get specialization for.
Oncology nursing.
Operation room nursing.
Critical care nursing.
Neuro nursing.
Neonatal nursing.
Practitioners in midwifery.
Emergency and disaster nursing.
Orthopedic and rehabilitation nursing.
Cardiothoracic nursing.
Operation room nursing.
Conclusion
The aforementioned is the entire information about the Nursing courses after 12th. There are a number of scopes after 12th in Nursing you will get many distinctive course options. Moreover going for Nursing after 12th prepares you well for the Nursing profession. The entire information will help you out for the nursing profession and education after the 12th.