B.Sc. Nursing Admission Criteria – You must be preparing yourself for the entrance exam for nursing. Because if you are able to crack that entrance exam, facilities and opportunities will be more.  These entrance tests are just one alternative to B.Sc. Nursing admission criteria. It will enable you to get admission in top government nursing colleges. But even if you are not able to crack these tests, you can follow the other means of B.Sc. nursing course admission criteria. The things will become more clear after going through this information.
There are several best nursing institutes which are successfully delivering quality knowledge and training to the nursing aspirants. Mata Sahib Kaur College of Nursing is one of them with best internships and placements. Every year there are thousands of aspirants who join nursing courses. And B.Sc. nursing admission 2018-2019 witnessed a huge increase in the applicants. So the ones who want to join the best nursing college and curious to know B.Sc. nursing admission criteria, be engaged with us here.
B.Sc. Nursing Course Details
The B.Sc. nursing full form is the Bachelor of Science Nursing. There are several government and private educational institutes which you can choose to pursue this nursing course. It is a nursing degree program and the B.Sc. nursing course duration lasts for 4 years. The semester system is there to impart this training with excellence.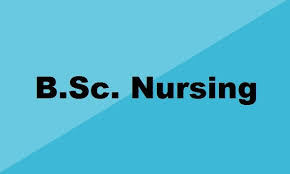 The internship is also included in that 4 years training period. And the investment or B.Sc. nursing course fees will range between Rs 8000-Rs 30,000. In this, the future nurses are trained to perform curative, preventive, promotive, and rehabilitative measures.
B.Sc. Nursing Course Eligibility for Admissions
In order to join any course, you are required to hold some basic qualifications. And especially when you are joining a quality vocational course i.e., B.Sc. nursing which deals in life-saving operations. In that case, you need to be good on some course prerequisites.
The eligibility criteria for nursing programs differ with every course and college. Some basic eligibility requirement for B.Sc. nursing course admission are enumerated below, check them out.
Overall (physical and mental) fitness is really necessary to get admission in nursing courses.
You need to be at a minimum age of 17 years.
For B.Sc. nursing admissions, you must have cleared your 10+2 in PCB subjects. And the English subject is compulsory among this 10+2 qualification. Then only you can join B.Sc. nursing after 12th standard.
The aggregate of 45% in 10+2 is mandatory for easy admissions in B.Sc. nursing colleges.
B.Sc. Nursing Course Admission Criteria
Most probably the eligibility criteria for B.Sc. nursing course admission will be same. But the nursing admission criteria may differ with every institute. The government college of B.Sc. nursing offers you admissions on entrance exams merit basis. Private nursing colleges are no less in any way to the government. The only difference lies will be in the facilities and B.Sc. nursing course fees.

If you have lesser paying capacity, then it would be advisable to prepare for government B.Sc. nursing entrance exams. Even there are some nursing educational institutes which are imparting quality nursing training at affordable and low fees. There can be entrance tests in some top private B.Sc. nursing colleges too. Good scores in these tests can offer you some kind of relaxation in fees.
In addition to these tests, there are alternatives for direct admissions. Most of the private nursing institutes are offering direct admissions or are also putting some prerequisites for B.Sc. nursing admissions. Therefore you can pick up the college of your choice as per your competencies, career expectations, and affordability. Mata Sahib Kaur College of Nursing is the best to join a for the bright nursing career.
B.Sc. Nursing Subject List
The nursing field is having very vast knowledge which you cannot just explore in a day or with a single course. But this can help you get insight into the field. The B.Sc. nursing course syllabus is almost the same in all colleges. To help you get an overview of what you are going to learn, we are mentioning the B.Sc. nursing subjects list, scroll down to check them out.
B.Sc. nursing 1st-year subjects
Anatomy.
Biochemistry.
Nutrition.
Microbiology.
Basics of nursing.
Communication skills.
Physiology.
Psychology.
B.Sc. nursing 2nd-year subjects
Sociology.
Community health nursing.
Pharmacology.
Medical-surgical nursing.
Pathology and genetics.
B.Sc. nursing 3rd-year subjects
Maternity nursing.
Mental health nursing.
Medical-surgical nursing.
Child health nursing.
B.Sc. nursing 4-year subjects
Nursing research and statistics.
Maternity nursing.
Community health nursing.
Management of nursing services and education.
B.Sc. Nursing Course Scope
This is so wise of you that you are seeking admission in B.Sc. nursing course. Because the field is already filled with a plethora of job and growth opportunities. Apart from being the best platform for lucrative jobs, the profession is esteemed and reputed one.
According to the sources, our country was in need of over 2 million nurses from last 2-3 years. The figure is high now as the situation is demanding more skilled nurses. In addition to the availability of nursing jobs, the nursing scope is a really enjoyable one.
Not only in India but with the best training and skills in the field, you can just discover the scope of B.Sc. Nursing in abroad too. There is an end number of work positions and areas to join after nursing course completion. Here listed are some of the best B.Sc. nursing jobs, go through them.
Certified nurse midwife.
Nurse anesthetist.
Nursing lecturer.
Clinical nurse specialist.
Nurse practitioner.
Staff nurse.
Case manager.
Administrator.
And there are many more B.Sc. nursing job profiles which you can join. The knowledge and training source will be playing a significant role in deciding the pace of growth and earnings in the nursing career. So pick the best B.Sc. nursing college to become a successful B.Sc. nurse.
Conclusion
So this is all that you need to know about B.Sc. nursing admission criteria. Now if this information is capable enough to motivate you to work for humanity through different nursing jobs, you must prepare yourself accordingly. You can discover the highest paid nursing jobs with quality training and skills. In order to join Mata Sahib Kaur College of Nursing, you can talk to the contact person and opt for B.Sc. nursing admission 2019 batch.