Top private G.N.M  colleges in Punjab – Nursing, a medical field that works as a glue to hold the patient's health care department. Across the globe, the nurse is the one that helps to serve the human heath towards the diseases and treats it. Moreover, to become a better nurse and serve humanity you need a better place to learn and train. Here, we've mentioned the top G.N.M colleges in Punjab.  
To choose G.N.M (General Midwifery and Nursing) Course. It is a 3-year diploma course that aims to prepare the students to work as a health care team. Importantly, this job-oriented program contains various nursing subjects.
A subject like Nursing fundamental anatomy, physiology, psychology, biology, sociology, and first aid. These help to educate the student so that they can assist the patient's needs and healthcare services. Additionally, to monitor health and prevent diseases with the best outcomes. So, let's check out the list of top G.N.M colleges in Punjab.
Top Private G.N.M colleges in Punjab
The students who are willing to serve humanity and wish to accomplish with a better education. To make the standard of professionalism far high in the medical career. Here, the G.N.M course will be the best choice for you to choose from. Because in terms of serving, a sense of duty, better understanding, and higher skills make a perfect nurse. And to fulfill such we bring the list of nursing colleges of Punjab under BFUHS in the following session. So that one can make a career better in a better place.
Mata Sahib Kaur College of Nursing, Punjab
Mata Sahib Kaur College of Nursing was set up in the year of 1998. This institute of nursing brings the right batches of general and midwifery course with 100% of placement results. Moreover, it offers you G.N.M and A.N.M like nursing diploma courses.
Further, this institute is run by the management of education society for health activities. As this is one of the most prestigious colleges in nursing in this region. Now, look at the key points of this college highlighted below.
This institute has a modern infrastructure.
It offers varieties of nursing courses for the students.
This institute assures 100% placement results for the nurses.
It is the most reputed college in the region.
It provides modern facilities for the students to train and educate.
Desh Bhagat Institute of Nursing, Gobindgarh
The institute is much familiar since 2004 and marks its approval by the INC and government of Punjab. Also, it affiliates their hands with the Baba Farid University of Health Science. Further, this institute confidentially offers a nursing course in different fields for the students.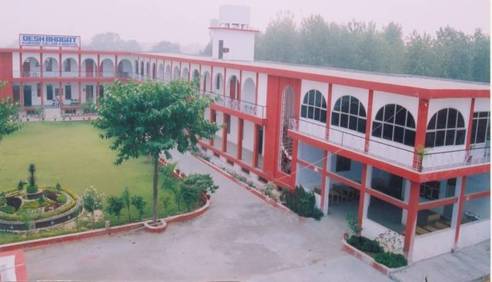 DBIN spreads over the area of 2 acres.
It has a wide range of nursing courses to offer.
All the courses to educate the students are strategically planned.
Highly-qualified faculty of this institution makes it possible to train the professionals.
SRI Guru Ramdas Institute of Medical Science & Research, Amritsar
Sri Guru Pandas Institute of Medical Science and research is set up in Amritsar since 1992. Further, this college is a symbol of excellence top teach nursing. By striking the approval of MCI and UGC, it affiliates with Baba Farid University of health science.
Importantly, this institute offers 3 courses over 2 streams i.e., medical and nursing. Degrees like G.N.M, MBBS, and M.Sc will bestow for the students. Moreover, SGRIMSR has a campus of 33 acres with many medical facilities.
Sacred Heart Nursing School, Jalandhar
The Sacred Heart Scool of Nursing situates in the states of Punjab, Jalandhar. Further, this institution provides nursing education since 1985. It comes with the approval of the government of Punjab with additional campus facilities. Facilities like
Academic Zone
ATM
Boys hostel
Computer Lab
Hospital
Medical Facilities

Chintpurni Institute of Nursing, Pathankot
A Chintpurni Institute of Nursing is crediting higher medical education for the students since 2011. Affiliates with BFUHS, these institutes mark their presence by Indian Nursing Council's approval. Moreover, the institution of nursing spreads over a large area around 100 acres.
Conclusion
Last but not least, when you learn better you come to serve better. We hope the foregoing study will inform you about the top G.N.M colleges in Punjab. Because a place to learn nursing with modern facilities and better teaching standards to make professional defines the future.