Scope of BSc nursing post basic in UK – When it comes to building a career in post-basic nursing in the UK, then the scope raises quite high. The demand for the nursing profession elevated all over the globe, this has also raised better career opportunities for the nursing profession. In UK there is a wide scope of nursing, the graph of demand is raising each time. With post-basic nursing programs, UK offers the great job opportunities as well. Let us swipe down to checkout the further details about the scope of Bsc nursing post basic in UK.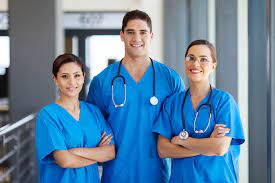 When it comes to nursing courses and programs, every country does have their own rules and regulations. It is highly essential to go through the detailed criteria of the Bsc nursing courses, in UK. To acquire a nursing education from abroad is always rewarding, both in terms of your education and future work experiences. Get through the distinctive nursing programs and regulations in the UK and avail yourself the great Bsc post nursing courses to lead a successful career ahead.
BENEFITS OF STUDYING NURSING IN UK
Studying abroad brings amazing career benefits, UK offers the various nursing programs including Bsc post nursing, one needs to complete the eligibility criteria before taking admission.
Graduates may easily land jobs in Government hospitals, nursing homes, or private clinics, after completing a diploma course in Nursing/B Sc (followed by M Sc) in nursing.
Scope of B.SC Post Basic Nursing in the UK
In the field of healthcare, nurses play a vital role. After completing the post-basic B.SC nursing course candidates can avail themselves decent jobs in government and private hospitals, nursing homes, clinics, rehabilitation centers, community health centers, NGOs, etc.
Candidates are advised to obtain a master's degree in MSc Nursing after completing the course, to avail of better career opportunities.
Jobs profile that comes under BSc Nursing (Post Basic)
Chief Nursing Officer: It is a major and one of the vital responsibilities of a chief nursing officer (CNO), to maintain clinical and patient-care standards. From ensuring that patients are safe in the hospital a CNO to receiving appropriate medical care is the chief nursing officer's responsibility.
Psychosocial Rehabilitation Specialist: It works as a psychosocial rehabilitation specialist, that treats patients suffering from some emotional or mental disorders.
Critical Care Nurse: A critical care nurse is responsible, to take care of seriously ill or injured patients. , and assists doctors with the required medical procedures, such a nurse assesses patients' medical conditions, perform diagnostic tests.
Nurse Instructor: For the planning, development, and instruction, a nurse instructor is responsible for nursing courses for a medical program.
Paramedic Nurse: Responding to emergency 999 calls, helping patients in getting emergency treatment, etc, responsibilities of a paramedic nurse include driving and staffing ambulances.
Community Health Specialist: Helps develop as well as implement programs, a community health specialist or a health educator that inform the public about various health-related issues.
Nursing Assistant: To provides basic care to patients and helps them in daily activities such as bathing is the responsibility of a nursing assistant as a trained professional.
Eligibility for B.Sc nursing in the UK
There are few aspects one should complete when it comes to eligibility criteria for a Bachelor of Science in Nursing. To get several career opportunities after completing B.Sc in nursing, one must focus on what you have been studied before. Like your previous qualification in 10+2 in science or diploma (ANM/GNM) with a 45% minimum score. Also, you must be a registered nurse to study or work in the UK Because without registration you can not make your future of nursing abroad.
Conclusion
As mentioned above the entire information about Scope of BSc nursing post basic in UK, the nursing field opportunities are increasing every new day globally and so as in the UK as well. Going for nursing jobs in UK will not only provide better salary packages but also lead you towards great career opportunities in the future and build your nursing career strong.