List of nursing colleges in Punjab under BFUHS – Are to planning to make a career in medical science? Are you looking for the nursing colleges under BFUHS? Well, the following article is the best solution for such questions. Because it'll show the colleges to pursue nursing with a great environment and better teaching facilities.
BFUHS (Baba Farid University of Health Sciences) has been set up since 1998. Under the Act passed by the legislature of the state of Punjab, the University aims to produce intellectual, academic, and a better environment. To conduct the ideas that flow freely and spread a better medical education to society. Take a look at the best nursing colleges in Punjab.
List of Nursing colleges in Punjab under BFUHS 
Further, the university provides several facilities to the students and open the medical world. That includes health professionals, health planners, health managers, biomedical, and social scientists in the health care industry. Here, we've listed the best nursing colleges in Punjab that comes under the affiliation of BFUHS.
Mata Sahib Kaur College of Nursing, Balongi
Mata Sahib Kaur College of Nursing set up in Balongi is the most prominent college in the region. Further, this institute of nursing is run by the management of the education society of health activities since 1998. Importantly, this is the only institute in Balongi to offer a nursing course with modern education.
This nursing institute is built with great infrastructure.
It offers several courses to produce professional nurses.
The institute has spacious classrooms and a great environment for all.
Ambika College of Nursing, Mohali
The Ambika College of Nursing situated in Mohali is one of the best nursing colleges of Mohali. It is approved by PNRC, INC, and Govt. of Punjab. Further, affiliated with BFUHS, this nursing institute offers many nursing courses like B.Sc, M.Sc, G.N.M, A.N.M, etc. Importantly, it runs under the sponsorship and guidance of the Ambika Parsad Pandey Institution & Research Foundation.
This is fully equipped with health care amenities.
It offers a wide range of nursing courses.
The institute produces qualified nurses.
Adarsh College of Nursing, Patiala
The Adarsh College of  Nursing in Patiala is one of the most prestigious option to pursue nursing education. The institution got its approval from PNRC, INC Delhi, and govt. of Punjab. Also, the colleges impart nursing education is the best quality for the students. Further, the college has vast nursing courses to offer for both UG and PG. It works under the guidance and sponsorship of Nova Education Society with the affiliation od BFUHS.
It offers varieties of course for both UG & PG.
The institute boosts to provide state-of-the-art facilities.
This is equipped with the latest technology healthcare facilities.
Dasmesh College of Nursing, Faridkot
Affiliated to BFUHS, Dasmesh college of nursing is a great option to intake education in Faridkot. Also, this nursing institution gains approval from INC Delhi and PNRC Chandigarh. Further, it aims to provide comprehensive education to the students. By providing the students with great health care teaching facilities, this offers several nursing courses to pursue.
It has the latest technology equipment.
This provides a better teaching method.
It has all the basic facilities to the aspirants.
Bharat Institute of Nursing, Mundh
Set up in Mundh, Punjab, Bharat Institute of Nursing is the leading college in Mundh. To offer a wide range of nursing courses, it comes with a better guidance level. Moreover, getting the approval from PNRC, INC, and Govt. of Punjab, this imparts highly standard education. Further, this nursing institute of training aims to provide state-of-art to the students.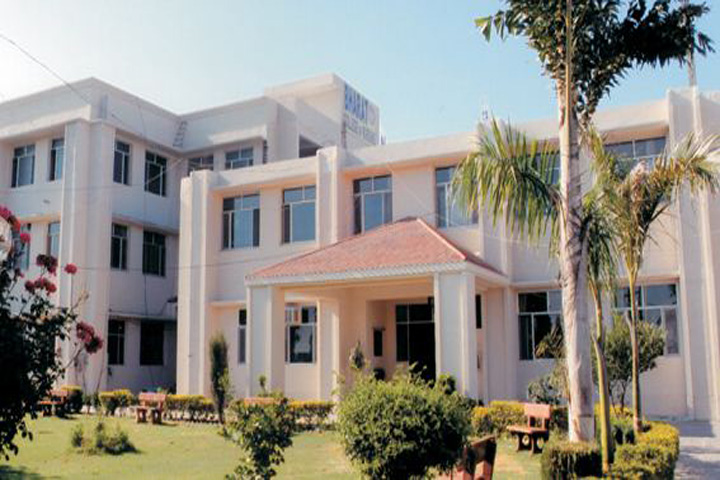 It offers both UG and PG level of nursing courses.
It focuses on producing professional nurses in India.
This nursing institute has provides various facilities.
Baba Banda Bahadur College of Nursing, Faridkot
Affiliated under BFUHS, Baba Banda Bahadur College of Nursing offers different nursing courses in Faridkot. Further, intending to provide nursing education, this comes with the best health care facilities. It is fully equipped with the basic amenities having the approval of INC, PNRC, and govt. of Punjab since 2004.
This nursing college has the latest teaching method for medical students.
It offers several courses for all UG, PG, and even diploma.
Conclusion
Last but not least, the study will inform you about the best B.Sc nursing colleges in Punjab. From where you can make your career brighter and do something great for society's health care issues.