Scope of MSc Nursing in USA – Over 350 colleges in the United States offer a master's degree in nursing, which takes two years to complete. A master's degree in nursing provides students with the skills and further training they need to provide high-quality nursing care in a variety of jobs. Obtain admission to one of the best institutions or schools in the United States to establish a strong professional foundation in the country, which will lead to a plethora of excellent work chances. MSC nursing students are in high demand in this vast country. The scope of MSc Nursing in the United States is described here.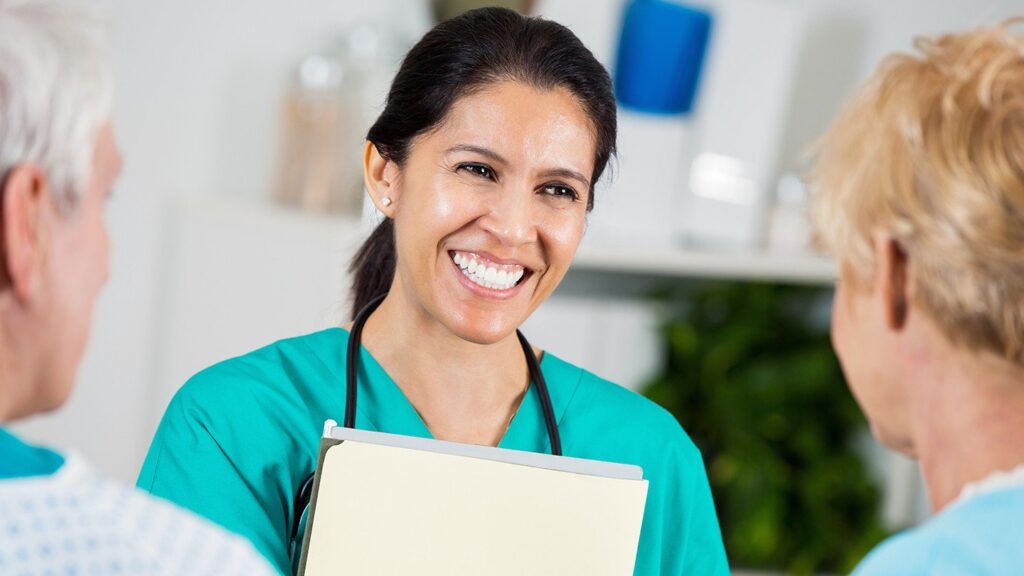 Nursing careers at the master's level are currently available. A bachelor's degree in nursing is required first. After that, you must pass a master's degree in nursing to be eligible for a higher level of career chances in the United States. The candidate's capacity to stand for long periods while assisting the doctor, treating illnesses, and keeping records must be robust. The career also has a lot of room for advancement throughout time. Before entering such a competitive field, review the MSC nursing scope in the United States basic information listed below.
Know All about M.Sc in Nursing Course:
M. Sc. Nursing, or Master of Science in Nursing, is a two-year post-graduate academic course in nursing that prepares professionals to provide healthcare to families, individuals, and communities by maintaining proper health practices and even assisting them in recovering from diseases, resulting in optimal health and good quality of life from conception to death. Also, the course can be completed full-time or part-time over two years.
Why Study Nursing in USA
For international students, the United States continues to be the most preferred location. Nurses are the backbone of American healthcare. With the expanding population, trained nurses are in greater need to promote health and wellness to all people:
In the United States, registered nurses make roughly $91,000 per year.
From 2019 to 2029, the employment of Registered Nurses (RN) is expected to expand at a rate of 7%, substantially faster than the average for all occupations.
International students can enroll in a variety of nursing programs in the United States, including Licensed Vocational Nurse (LVN), Associate Degree in Nursing (AND), Bachelor of Science in Nursing (BSN), Masters of Science in Nursing (MSN), Certified Registered Nurse Anesthetist (CRNA), and others.
According to the American Nurses Association, registered nurse (RN) jobs will be more plentiful in the United States by 2022 than in other professions.
According to the Bureau of Labor Statistics, roughly 1.1 million more registered nurses will be required.
Nursing consultant, research nurse, nurse educator, nurse administrator, advanced nurse practitioner, and clinical nurse specialist are some of the positions accessible with a Masters in Nursing degree.
What are the Eligibility Criteria for M.Sc in Nursing Course:
Candidates must have completed a Bachelor of Science (B.Sc.) degree in a relevant field.
The subject should be related to science.
Candidates must have received their degree from a reputable institution.
Different universities have different minimum requirements.
To be admitted to M.Sc. In nursing programs at some institutions, students must pass National Level, State Level, or Institute Level entrance examinations.
MSC Nursing Salary In USA
Every nursing student aspires to pursue excellent nursing career possibilities, particularly in the United States. If you're a nurse, you're probably curious about nursing salaries in the United States.
Because there is such a high demand for nurses, the nursing profession pays well. According to the Occupational Outlook Handbook, there are around 2,955,200 nurses employed in the United States now. His number is expected to expand at a pace of 15% every year on average.
Master of nursing in the USA for international students
Nursing is a field that is currently in high demand all over the world. And it will continue to be so, as the number of hospitals grows, does the demand for workers. Nursing is a job that necessitates a qualified applicant as well as various significant duties, and as a result, the level of growth increases. Furthermore, the profession is in high demand in the health care facility, whether in the public, private, or institutional sectors. There are numerous institutions and schools in the United States that provide diverse nursing degrees that will broaden your job options. The following are some of the programs:
Master of Nursing (MN).
Master of Science in Nursing (M.Sc nursing).
Registered nurse (RN).
Master of Advanced Nursing.
MNP – Master of practitioner nurse.
Master of Clinical Nurse.
There are also online nursing courses or programs available for professionals to follow. The above-mentioned list will provide you with information about the courses you will be teaching at some of the most well-known colleges. Students can follow these programs and practice their skills daily, which is extremely beneficial to them. Switching to MSC nursing generally results in top-tier nursing positions with excellent pay packages.
Conclusion
The information above covers the whole extent of MSC nursing in the United States; surely, nursing's reach is expanding in the United States. Also, candidates in the nursing industry who want to improve their nursing abilities can enroll in a variety of nursing programs. MSC nursing has a bright future in the United States, where experienced nurses are in high need.