B.Sc. Nursing Salary In India – Remuneration is the key motivation to work more enthusiastically. This remuneration will be more enjoyable when you are working in a noble profession like nursing. The jobs and B.Sc. nursing salaries in India are quite congenial. There is no need to toss about all around in order to get a job. In fact, the sector is confronting a huge scarcity of nursing manpower. Therefore the scope and salaries after B.Sc. nursing are really high here.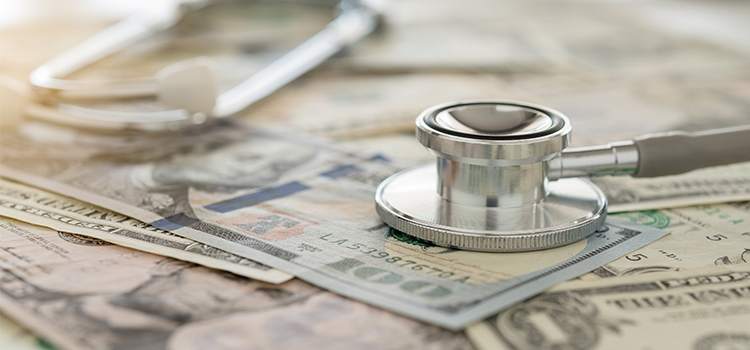 Whomsoever is looking for a successful nursing metier, make yourself ready accordingly. Although there are a plethora of job professions, still the opportunities will be as per your profound knowledge in the field. Undoubtedly the B.Sc. nursing salary in India is really luscious in comparison to other professions and the same is the case with the growth.
A factor that can provide you with greater nursing job opportunities and B.Sc. nursing salary in India and abroad is the source from which you are getting your B.Sc. nursing training in India. One of the top 10 nursing institutes in India is Mata Sahib Kaur College of Nursing. The college is popular for imparting the best proficient knowledge in the nursing sector. Therefore the interested aspirants can join the Institute for a bright career.
Government and Private Sector Nursing Jobs in India
We are having a shortage of around 2 million nurses in India. The case is no more different in foreign countries as well. Nurses are considered as the heart of the overall health system of any country. Because they play a very major role in maintaining the proper health of the people. The job opportunities will differ with the skills and experience you are holding with yourself. The B.Sc. nursing salary in the Indian government is much relishable and the jobs are also secure.
You can earn quite well even at the entry-level B.Sc. nursing jobs with profound nursing knowledge and skills. You become eligible for an end number of work responsibilities with your B.Sc. nursing course completion. There may be a noticeable difference in the salary of a government and private B.Sc. nurse. Below mentioned are some major B.Sc. nursing job opportunities areas that you can dream of achieving, scroll down.
Nursing advisor in the Indian Government.
Nurse matron.
B.Sc. staff nurse.
Trauma care nurse.
Dialysis nurse.
Nurse superintendents.
Supervisor nurse.
Nursing teaching faculty (tutor or professor).
Chief nursing officer.
The area which we are discussing is quite vast worldwide. But we have mentioned only the major one here. So you can just dream of any nursing posts you want and then work hard to achieve that.
Career options and future prospects after B.Sc Nursing course
The BSc in Nursing is an expertly engaged college class with an assortment of advanced education options. B.SC Nursing course inadvertently prepares the contestant for the opposite gig of the judgment. Nursing is a wonderful job and one of the most prestigious professions to work in if you have a desire to serve mankind. Medicine, which appears to be the most resistant to recession organizations, offers specialists great professional prospects and opportunities. Mata Sahib Kaur College of Nursing offers first-class B.Sc Nursing courses for all clinical candidates who need to pursue a lifelong career in the field of clinical nursing.
Nursing in the 21st century looks like a string that ties together the patient's experience of medical services. It is a call to use medical service science to deal with sick people. Nearby, a medical attendant also performs routine duties, for example, dispensing medication, keeping patient records, and handling diagnostic equipment. Medical attendants work with the utmost diligence, silent thought, and treatment at any time.
Higher Studies Options after B.Sc. Nursing Courses
Why not enter the battlefield with a profound set of weapons? If you will opt to go for the higher studies after B.Sc. nursing course, the chances of delightful work opportunities are there. With some extra sort of nursing knowledge and skills, it will become more easy for you to start your career in very good positions. And with higher studies, you can get excess to the lucrative M.Sc. nursing salary in India.
The salary for jobs after B.Sc. nursing courses in India will be more fascinating to you when you opt for further studies. The postgraduate courses after B.Sc. nursing which you can join to add value to your resume and earn a handsome salary are mentioned here, check out some of them.
M.Sc. Nursing.
Medical microbiology.
M.Sc. biochemistry.
Biotechnology.
Dialysis technology.
Neuroscience.
Ortho and rehabilitation courses.
Emergency and disaster management nursing.
Operation room nursing.
Intensive care nursing.
The nursing field is really vast. And you will get tired of learning more and more in the field but the knowledge will not come to an end. You can also go for a PhD after B.Sc. and M.Sc. nursing courses. This will assist you in enjoying the best salary packages and nursing jobs in India and foreign countries. So the choice will be yours.
Salary Package of a B.Sc. Nurse in India
B. Sc. nursing prepares a nurse for performing different curative and preventive cures to the patients. They are providing nursing care to the patients who need the first aid until the patients who are facing life-threatening situations. Not only the females but the scope of B.Sc. nursing for males is quite good. So all the males out there, you need not hesitate to pursue your B.Sc. nursing courses.
What is the salary of a B.Sc. Nurse in India in a government and private sector? You all will love to enter into the profession after knowing the B.Sc. nurse salary in India. And those who are yearning to explore the nursing work opportunities abroad will be pleased with the B.Sc. nurse salary in foreign countries. At an entry level, you will be getting paid around Rs 10,000-30,000.
The salary package may differ as per your skills and work experience. With acquiring excellence in the field, you will just keep on growing faster step by step. Specifically, if you are willing to enjoy the B.Sc. nursing salary in Karnataka, Assam, Banglore, and West Bengal, there are really good opportunities. In addition, you can explore B. Sc. nursing salary in Dubai, US, Canada, Australia, and in other countries too with skills excellence.
Conclusion
The problem is not that there is a shortage of job opportunities. The shortage is of skilled manpower for these work positions. More brilliantly you will perform your job roles, more susceptible you will be to enjoy the successful future career. Here we are concluding the information with the assumption of you being clear about B.Sc. nurse salary in India. The more proficient knowledge and skills you will have, more satisfactory and higher nursing salary packages will be rewarded to you.