Best Nursing College in Mohali – What is GNM nursing course? What is the fees of GNM? The one who is planning to build a career in the nursing profession must be looking for all sort of related information. Mata Sahib Kaur College of Nursing is the best option for nursing courses in Mohali, Punjab, and Chandigarh region. Being an ISO 9001:2008 certified college, you can trust us for the education and training we provide. That's why making it a top nursing college in Mohali.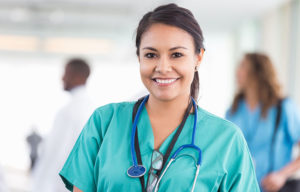 We are running our college under the affiliation of BFUHS Faridkot which is the best-known university in India. In addition, we have the recognition from PNRC and INC to run our college with ease. Any vocational course acts as a foundation for future career growth. The results and placements are making us the best nursing college in Mohali.
The best place you will choose to pursue your nursing from, substantial work opportunities you will get anywhere you want.  Around 2000+ students are happily working in the multi-specialty hospitals and abroad also. We are ranking high in the list of top nursing colleges in Mohali for ANM, GNM, B.Sc. and M.Sc. nursing.
Options are many but the right choice is what matters a lot for a better future. Because this step will determine your future growth. MSKCN will let you grab the most attractive opportunities. Our quality education is able to make us rank as the top nursing college in tricity. We can let your dreams come true by acknowledging you with the best knowledge and skills. We will let you know why Mata Sahib Kaur College of Nursing is the best nursing college in Punjab, Mohali, and Chandigarh.
Career Scope of Nursing training
The demand for nurses at a global level is what is leading to increasing nursing colleges. Consequently, maximum knowledge sources are opening up throughout the world. The scarcity of nurses in the field is lowering the standards of medical services.
You can see the demand pattern in the statistics available online. Nurses act as a liaison between the doctor and the patient. Therefore, the requirement for better medical services is demanding more for skilled nurses.  It is the most respectful job and you will enjoy working in this area.
Career scope of nursing courses is wider and there are a number of job opportunities in the nursing profession. The opportunities will be more when you are considering the best nursing college in Mohali to get admission in. This will make you more competent and more will be the learning. In addition, you also need to do the efforts accordingly. Your enthusiasm towards the work will also act as a catalyst in your growing career. There are a number of jobs in the field of nursing.
Eligibility Criteria  for Nursing Courses
What is GNM nursing, diploma or degree? It is a job-oriented nursing diploma program. GNM is an acronym for General Nursing and Midwifery. The course prepares you for the curative, promotive, rehabilitative, and promotive health purposes. So this is overall a platform to serve mankind and save the lives of many.
What is the qualification for GNM course? Not all students get the opportunity to take admission in a nursing college. For joining the best nursing college in Mohali or in other areas too, there are some specific criteria which the aspirant need to be eligible for.
There are different nursing courses available in Mata Sahib Kaur College of Nursing Mohali. The one who wants to know about the eligibility criteria for admission in nursing colleges can scroll down for the purpose.
The age of the admission holder must fall in the age limit of 17-35.
+2 from a recognised board or university must be there in the qualification of the applicant.
For ANM and GNM, +2 in any stream with 45 % (5% less for Sc/ST candidates) will be acceptable.
For B.Sc. Nursing course, your +2 must be in the medical stream.
For B.Sc. Nursing Post Basic, +2 in any stream can be acceptable but a GNM  course will also be included in the eligibility criteria.
For ANM courses, only female applicants are eligible to take admission.
 The selection process will follow the PNRC guidelines.
For GNM nursing eligibility, most preferred are the science students. In addition, ANM degree holders can also take up admission in the GNM.
Best Nursing Courses in Mohali
and Fee Structure
Do you have any idea about the GNM course fee? What is the duration of the GNM course? All of your confusions will come to an end over here. There are various nursing colleges in Mohali, Punjab. But are they all giving the best education and training. That is a major concern. We can list nursing colleges in Chandigarh, scroll down to check the list.
Mata Sahib Kaur College of Nursing.
Ambika College of Nursing, Mohali.
Mohali Nursing College Chunni Kalan Punjab.
Chitkara University.
Rayat Bahra University.
These are some of the alternatives you can be provided with. You can pick Mata Sahib Kaur College of Nursing here for best nursing college in Mohali for a number of reasons. We are mentioning all the courses you can get in MSKCN.
In addition, you can also come to know about the different nursing courses details and nursing courses fees structure. Here are we mentioning the major courses we offer and the fee structure for these courses. Kindly go through them.
What Makes Mata Sahib Kaur College of Nursing the
Best Nursing College in Mohali, Punjab?
After scrutinizing the GNM college list, best training and education you can get from is the Mata Sahib Kaur College of Nursing. Being an esteemed entity for valuable nursing education, we become one of the best private nursing colleges in India.
We are running our college under the affiliation of higher authorities and you can easily find us in the list of best nursing colleges in Mohali, Chandigarh and Panchkula. Following are the qualities which makes us the top nursing institute in Mohali.
ISO 9001:2008 certifications.
PNRC and INC recognition under the affiliation of Baba Farid University of Health Sciences.
Highly experienced faculty members.
Teaching aids use.
Learning a friendly environment with excellent teaching skills.
Bets infrastructure.
Student-friendly environment.
Optimum fee structure.
Best nursing courses.
Links with the top hospitals in the region.
Therefore, we are offering all the nursing courses in Mohali at our college. You can join us for the bright career options in the nursing profession. In order to have quality education and thorough practical knowledge, we can help you better. We are being recognized as the best GNM, post basic B.Sc., ANM, critical care, and M.Sc. nursing college in Chandigarh, Mohali, and Punjab. So you can anytime contact us for aspiring the admission in the nursing courses.
Contact Details
Name – Mata Sahib Kaur College Of Nursing
Address – Chd-Kharar Highway, Near Sales Tax Barrier, Mohali (PB)
Phone Number – 9815175555