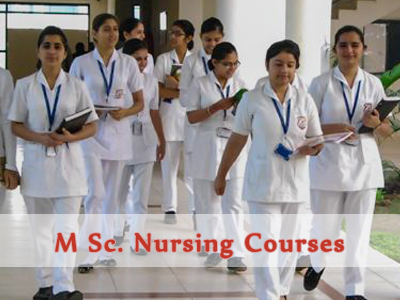 M.SC. NURSING (2Yrs)
M.Sc. Nursing in Punjab – Why should you choose a nursing profession? What is the scope of M.Sc. nursing courses? All these questions will be answered here and now. In M.Sc. nursing, there is very wide career scope and is a respectful job. For a bright future growth in this sector, you will need a good training and education in the field. Therefore, if you are looking for a best M.Sc. nursing college in Punjab region, Mata Sahib Kaur College of Nursing is the best option for you.
You can call nursing one of the noble profession in the world. The nursing profession has a very bright career options and demand as well. The one who is interested in serving the mankind for the betterment of their health can surely join the nursing courses.
Eligibility Criteria/Admission Requirement for M.Sc Nursing Course
Duration: 2 years
M.Sc.Nursing is a postgraduate course in theories and principles of nursing and allied sciences. A candidate has to be a B.Sc. /B.Sc. (Hons) graduate in Nursing from a recognized university in order to be eligible for this course.