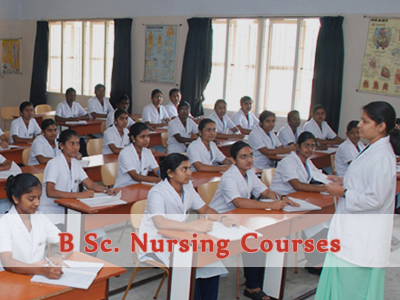 B.SC. Nursing Basic (4Yrs)
Eligibility Criteria/Admission Requirement for B.Sc Nursing Course
Duration: 4 years
The Bachelor of Science in Nursing is a critical step for a career in professional nursing. This course prepares nurses to be expert clinicians at the bedside as well as initial preparation in Nursing Education and Nursing Administration.The curriculum includes a broad spectrum of scientific, critical-thinking, humanistic, communication, and leadership skills.
These abilities are essential for today's professional nurse who must be a skilled provider, designer, manager and coordinator of care. It prepares the student to assume leadership roles in nursing clinical practice, administration, teaching and research.
Bachelor of Science in Nursing is an under graduate course in the stream of nursing. The duration of the bachelor's degree in nursing is of 4 years.
The basic eligibility for the course is 10+2 in Physics, Chemistry and Biology.